PROFESSIONAL MAKEUP APPLICATION
Bryson Cosmetic Medicine is proud to have partnered with well respected and Industry Expert Kristy Jones. As owner of Kristy's Glam on the Go, Kristy offers over 25 years in the industry as a special event Hair and Makeup Artist.
Situated in the Sutherland Shire her in-demand services include Bridal, Special Occasion, Formal and Editorial Hair & Make Up. Kristy's Glam On The Go is a one stop shop for all your event needs and our Team at Bryson highly recommend her professional and friendly service.
Kristy also offers a variety of group and personalised "How To Glam" workshops to help you create the perfect look. Get the girls together for a fun afternoon in her studio!
Contact Kristy directly
p 0404 029 541
e kristy@glamonthego.com.au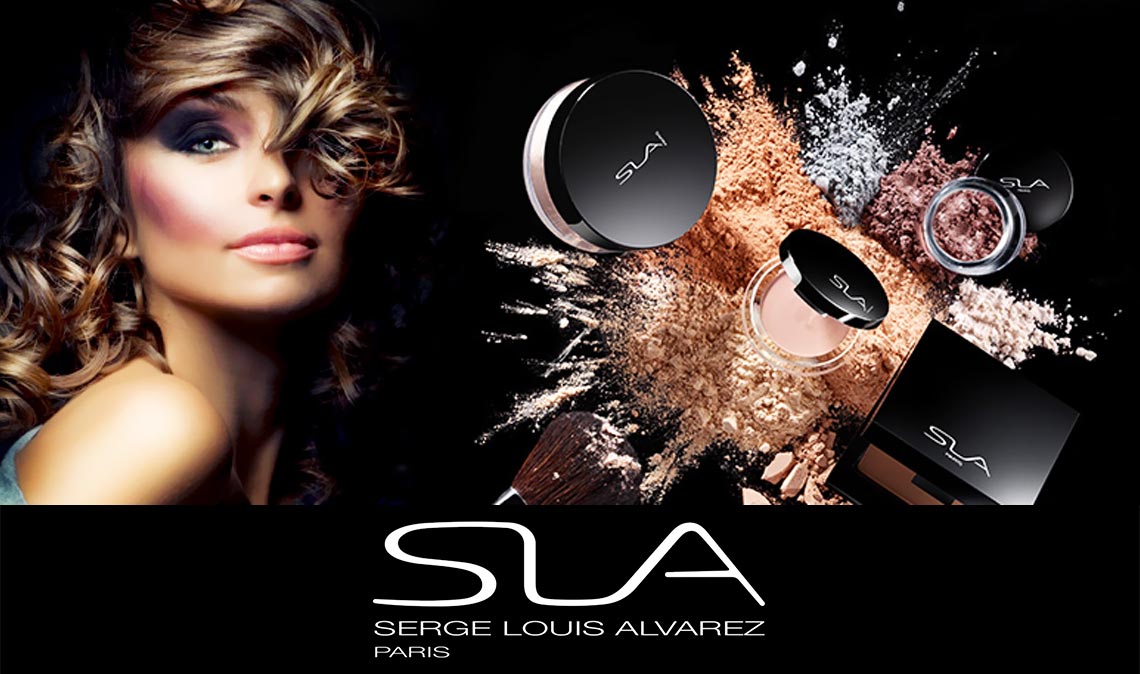 This beautiful make up range was created by talented and world renowned Make Up artist Serge Louis Alvarez.

For Serge Louis Alvarez, innovation never stops. He has created a professional range of products, where high quality, fore front innovation and natural elements prevail. Seen on high end runways, in theatres and on television we are so excited to stock this luxurious and affordable range.

Offering ultra creamy, on trend colour and softer nude lipstick and lip pencils, eye shadows and eyeliners, mascara, and gorgeous blushers, highlighters and bronzers, we can help you on your new make up journey!
More Info
Having your makeup applied professionally is a must-have for any formal or special event. Whether it's your wedding day or another special occasion, a professional makeup session will give you an ultra glamorous look to create an unforgettable impression.
Professional makeup Sydney
Bryson Cosmetic Medicine is proud to have partnered with well respected professional makeup artist Kirsty Jones. As owner of Kirsty's Glam on the Go, Kirsty offers over 25 years in the industry as a special event hair and makeup artist.
What to expect from your treatment
A session with a professional makeup artist will start with a consultation to understand your skin type, style and makeup aspirations.
Your makeup artist will firstly prime your skin, then select products and techniques to accentuate your best features and minimise flaws, creating a stunning effect reflecting your personality and style.
The results
A flawless, stunning look according to your own personal style

Brings out your best features, emphasising them to the max

Come away with tips and knowledge to understand how to recreate key looks
Professional makeup: quick facts
Treatment goal: to create the most beautiful version of you, using professional makeup and techniques
Procedure duration: from 30 minutes to 1 hour
Result duration: until you remove your makeup!
Downtime: no downtime is required
For optimal results: take before, during and after pictures to see how your new look was created
Book your appointment with our specialists today
Contact Kirsty directly
p 0404 029 541
e kirsty@glamonthego.com.au
www.glamonthego.com.au to secure your appointment today.