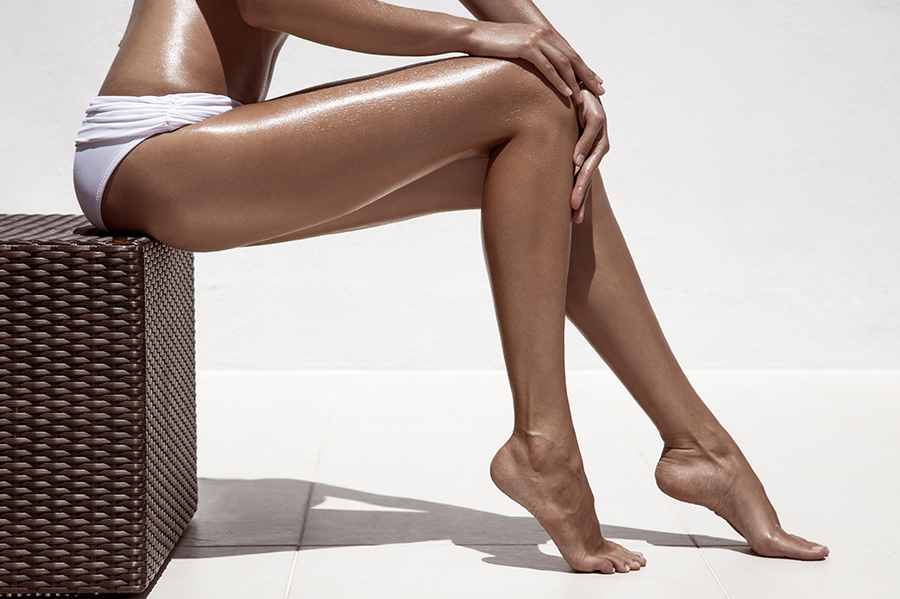 We love Vani-T's professional tans, formulated with result driven ingredients to ensure a premium tan and a luxurious skin! The go-to tan of celebrities including Kylie & Dannii Minogue, Sonia Kruger and Erica Heynatz.

Vani-T Velocity $40
(2hr wash and wear, natural colour)
Vani-T Liquid Sun $40
(8hr developing, long lasting & natural colour)
Vani-T specialty cocktail tans are also available to truly customise the ultimate tan for you.
More Info
A natural-looking, even tan is not only a great confidence booster but also means you avoid the harmful effects of the sun. For a bronzed look all year round, opt for a hydrating spray tan.
Expert spray tan Sydney
Our beauty therapists at Bryson Cosmetic Medicine are experts in transforming your skin to appear sunkissed and glowing with vitality. We pride ourselves on our comfortable, welcoming environment.
What to expect from your treatment
Prepare for your spray tan the night before by exfoliating then moisturising your skin. Just before your appointment, remove any make-up or deodorant, as well as any jewellery.
You will get undressed in a private space and be given disposable pants, and a hair net to protect your locks.
Your therapist will discuss which shade you would like to opt for –whether it's a light sunkissed look or a more intense tone.
We use Vani-T's professional tans – the must-have tan of top celebrities. Opt for Velocity or Liquid Sun tans, or try a specialty cocktail tan for a truly individual look.
Your beauty practitioner will apply your spray tan with a special gun as you stand in the "full enclosed private shower".
Once you're dry, you're free to go and enjoy your bronzed new look.
Your therapist will advise you how many hours to wait (normally between two and eight) before you can shower.
The results
An almost instant transformation of your skin

A beautiful bronzed look at any time of year, without harmful sun exposure

Disguises flaws such as stretch marks and scars

Nourished skin, thanks to our spray tan's moisturising properties
Spray tan: quick facts
Treatment goal: a quick, safe way to get a suntanned look
Procedure duration: only 15 minutes, with the colour developing over 2-8 hours
Result duration: between 5 to 10 days. Maximise your tan by applying moisturiser daily
Downtime: spray tans require no downtime, other than an interval of between 2-8 hours before you shower
For optimal results: don't forget to moisturise to keep your tan in top condition
Book your appointment with our specialists today
Visit our contact page to secure your appointment with one of our spray tan specialists today.